Our Lincoln Locations
We have two convenient Lincoln area locations. We are currently open off 27th Street and Ticonderoga Drive in Lincoln North; and off of 84th and Highway 2 in Lincoln South.
About Us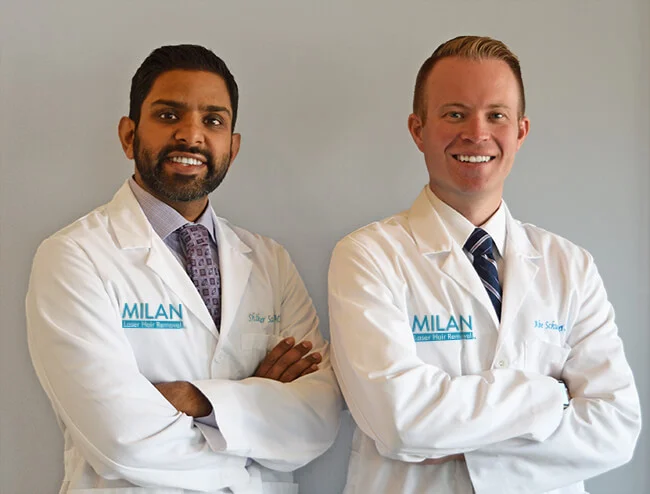 Milan Laser was founded in 2012 by two Board Certified medical doctors. Our goal is to provide state of the art laser treatments in a safe, comfortable environment in every one of our 270+ locations.
Our treatments are safe, and all of our procedures are performed by highly-trained medical professionals. Our lasers are FDA cleared and are tailored to your specific skin type & hair color.
Shikhar Saxena M.D.
Board Certified in Internal Medicine,
Owner
Abe Schumacher M.D.
Board Certified in Internal Medicine,
Owner